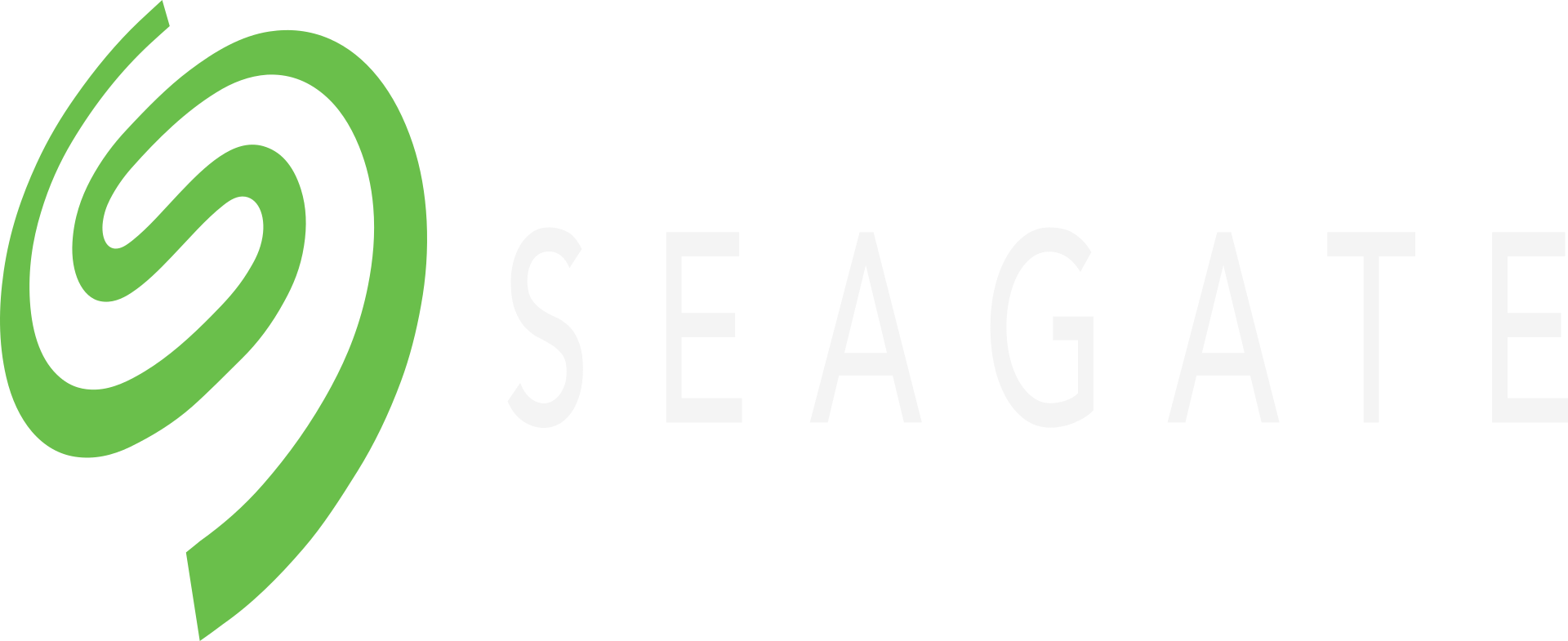 Seagate ST10000NM0016 10TB 7200 rpm SATA 6 Gb/s 3.5" Internal Enterprise Hard Drive
Last items in stock
Tax included
ST10000NM0016
The Seagate® Exos™ X10 hard drive includes 10 TB and 8 TB secure, high-capacity, high-performance enterprise hard drives optimised for demandinghyperscale applications for maximum TCO savings.

Maximum Storage Capacity for High Rack Space Efficiency
The Exos X10 enterprise hard drives support up to 10 TB per drive,1 providing 25% more petabytes perrack.2 High storage densities allow the latest technology and greatest efficiencies to help catalyse thedatasphere, enabling data centre architects and IT professionals to deliver trusted performance, rock-solid reliability, ironclad security and low TCO for demanding 24×7 operations.

Industry's Highest Performance Combined With the Lowest Powerand Weight for Lower TCO
Exos X10 drives offer the industry's highest 10 TB hard drive performance with advanced writecaching, making it perfect for OLTP, Hadoop, Ceph and HPC applications. The hyperscale SATA modelis tuned for large data transfers and offers a 20% boost in random write performance.2 Experience theindustry's best in IOPS/watt by optimising your storage with Seagate's PowerBalance™ feature.

Innovative Helium Design
The proven, enterprise-class Exos X10 is backed by a 2.5 M-hour MTBF. Built on a wrought-aluminiumbase, the helium-sealed drive design with no porosity and uniform density is engineered with superiormaterial and a wide-weld design, and utilises the latest hermetic interconnect technology to supporthigher data rate heads and higher pin counts to excel in extreme thermal conditions in a robust storageinfrastructure. These Seagate X class hard drives provide digital environmental sensors that measureinternal humidity, pressure and temperature, to help ensure high reliability and performance.

Enhanced Enterprise Reliability, Data Protection and Security
The Exos X10 hard drives offer advanced security features that help protect data where it lives — onthe drive. Advanced security levels to prevent unauthorised access to a drive and safeguard storeddata include Seagate Downloads & Diagnostics, TCG-compliant Self-Encrypting Drive and government-grade FIPS/Common Criteria tamper-resistant hard drive.3 Seagate Secure™ drives simplify driverepurposing and disposal, help protect data-at-rest, and comply with corporate and federal datasecurity mandates.
Best-Fit Applications
Hyperscale applications/cloud datacentres
Massive scale-out data centres
OLTP and HPC applications
High-capacity density RAID storage
Mainstream enterprise external storage arrays
Distributed file systems, including Hadoop and Ceph
Enterprise backup and restore — D2D, virtual tape
Centralised surveillance

1 Seagate recommends validating your configuration with your HBA/RAID controller manufacturer to ensure full capacity capabilities.
2 Compared to 8 TB competitive product.
3 Self-Encrypting Drives (SED) are not available for all models or countries. May require TCG-compliant host or controller support
ST10000NM0016
Product Features
Storage
Drive Capacity:    10.00 TB
Cache Memory:    256 MB

Performance
Interface:    SATA III (6 Gb/s)
Maximum Read Speed:    254 MB/s
Maximum Write Speed:    254 MB/s
Latency:    4.2 ms

Physical
Drive Type:    HDD
Form Factor:    3.5"

HDD Specs
Spindle Speed (RPM):    7200 RPM

Reliability / Data Integrity
Annualized Failure Rate (AFR):    0.35 %
Mean Time Between Failures (MTBF):    2.5 Million Hours
Non-Recoverable Read Errors per Bits Read:    1 in

10

15

Electrical
4.5 W (Idle)
8.0 W (Active)
Supported Voltage:    5 VDC, 12 VDC

Environmental
Operating Shock:    40 G / 2.0 ms
Storage Shock:    250 G / 1.0 ms
Operating Vibration:    2.27 G / 10 to 500 Hz
Operating Temperature:    41 to 140°F / 5 to 60°C