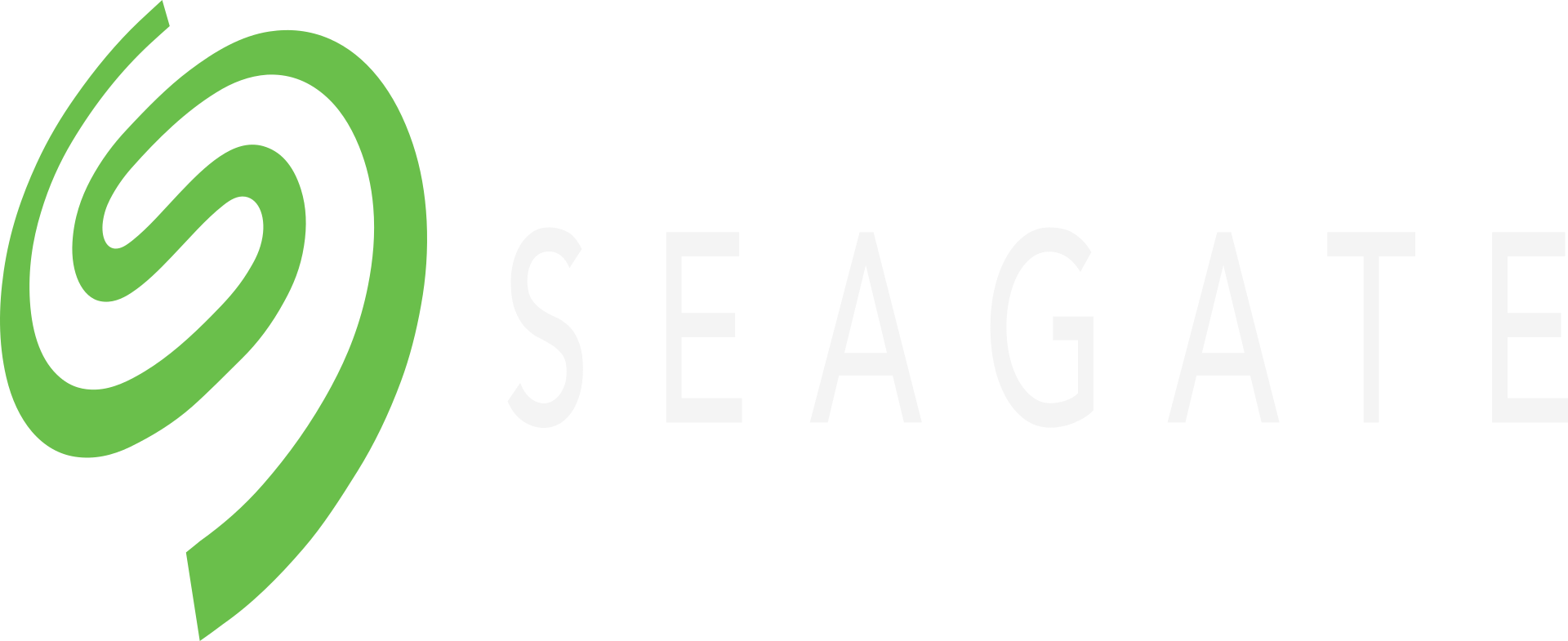 Seagate ST4000NM0035 4TB Exos 7E8 512n SATA 3.5" Internal HDD
Last items in stock
Tax included
ST4000NM0035
The 4TB Exos 7E8 512n SATA 3.5" Internal HDD from Seagate is designed for professional applications such centralized surveillance, OLTP, and HPC applications. With durability rated for 24x7 operation, this drive is also ideal for data centers that require constant uptime. Specs-wise, it has 4TB of storage capacity, operates at 7200 rpm, and utilizes a SATA III 6 Gb/s interface. Seagate has also equipped this drive with Advanced Write Cache for improved response time and faster data transfers.

Realiability
Exos 7E8 drives have a 2 million hour MTBF rating and a 0.44% reliability rating at full 24x7 operation (AFR). They also support workloads of up to 550TB a year and have a 5-year warranty, ensuring they can keep up with the high demands of data centers and professional applications.
Capacity-Optimized Enterprise Hard Drive for Bulk-Data Applications
1TB to 8TB

1

, 3.5-inch enterprise drive with industry-leading conventional magnetic recording (CMR) technology
Advanced Write Caching feature enables up to 100% performance improvement in random writes over last-generation drive
12Gb/s SAS and SATA 6Gb/s interfaces in industry-standard formats (512n, 512e and 4Kn) for easy integration into replicated and RAID multi-drive storage servers and systems
State-of-the-art cache, on-the-fly error-correction algorithms, super parity and end-toend SAS-based data integrity for accurate data storage
Industry-leading rotational vibration design helps ensure consistent performance in dense multi-drive systems
Engineered for 24x7 workloads of 550TB/yr
Robust performance with dual processors, ramp load technology, top-cover-attached motor and humidity sensor for optimum performance in all chassis
On-demand PowerBalance™ feature available for lower power/performance in random read/write environments
Seagate Secure® Self-Encrypting Drive featuring Instant Secure Erase for cost-saving drive retirement and secure data-at-rest protection

2

Seagate SeaTools™ diagnostic software to provide drive self-tests ensuring no unnecessary downtime and maximizing TCO

Best-Fit Applications
Hyperscale applications / cloud data centers
Massive scale-out data centers
OLTP and HPC applications
High-capacity density RAID storage
Mainstream enterprise external storage arrays
Distributed file systems, including Hadoop and Ceph
Enterprise backup and restore - D2D, virtual tape
Centralized surveillance
1 Seagate recommends validating your configuaration with your HBA/RAID controller manufacturer to ensure fullcapacity capabilities.
2 Self-Encrypting Drives (SED) are not available in all models or countries. May require TCG-compliant host orcontroller support.
ST4000NM0035 - Seagate 4TB Exos 7E8 512n SATA 3.5" Internal HDD
Product Features
Storage
Drive Capacity:    4.0 TB
Cache Memory:    128 MB

Performance
Interface:    SATA III (6 Gb/s)
Maximum Write Speed:    226 MB/s
Latency:    4.2 ms

Physical
Drive Type:    HDD
Form Factor:    3.5"

HDD Specs
Spindle Speed (RPM):    7200 RPM
Disk Sector Format:    512n

Reliability / Data Integrity
Annualized Failure Rate (AFR):    0.44 %
Encryption:    None
Endurance (Total Bytes Written):    550 TB
Mean Time Between Failures (MTBF):    2.0 Million Hours
Non-Recoverable Read Errors per Bits Read:    1 in 1015

Electrical
Power Draw:
5.4 W (Idle)
6.9 W (Active)
Supported Voltage:    5 VDC, 12 VDC

Environmental
Operating Shock:    70 G / 2.0 ms
Storage Shock:    150 G / 2.0 ms
Operating Temperature:    41 to 140°F / 5 to 60°C