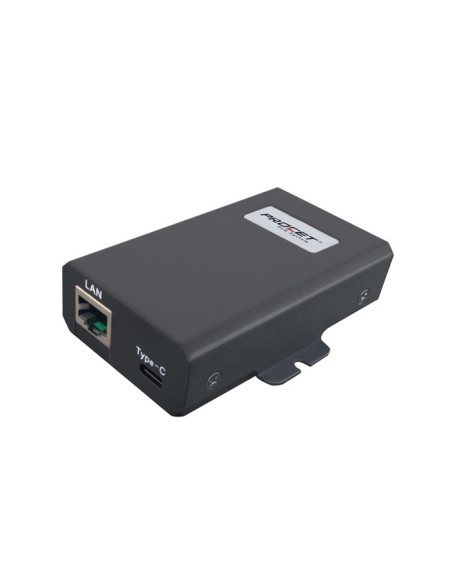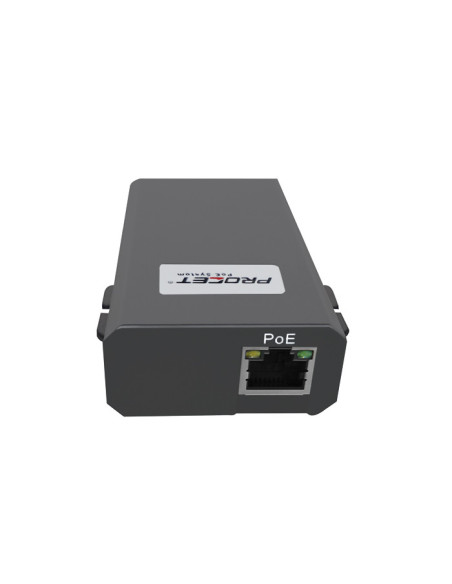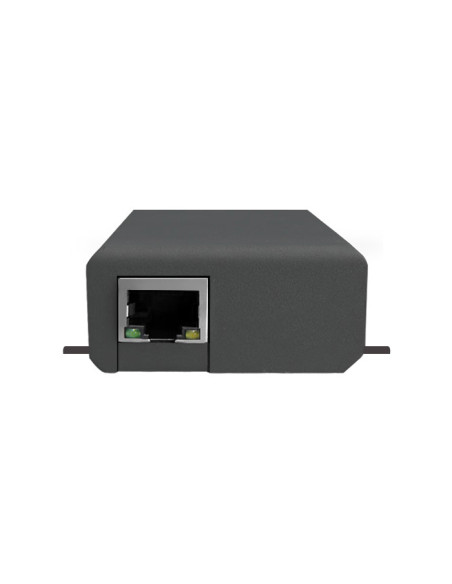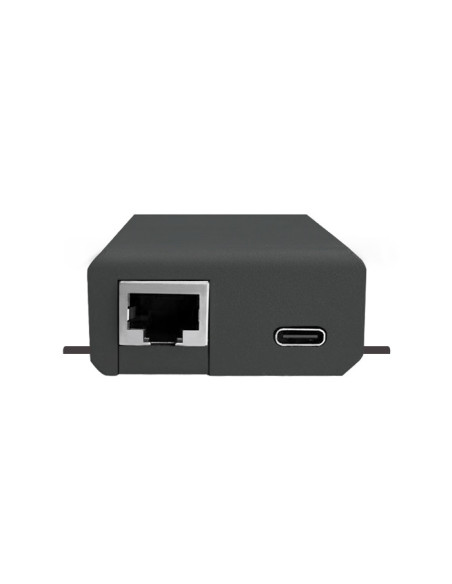 PT-PTC-AT POE to data and USB C Splitter (PD)
PT-PTC-AT is a Type-C PoE Splitter rated networking converter, special convert power&data from PoE to Type-C devices.
Only works for an indoor environment, which designed to be powered from the IEEE802.3at PoE switch or PoE injector. It is with 1 PoE port for 802.3at standard input and 1 Type-C port for power output and 1 RJ45 port for data output. The data speed is 10/100/1000Mbps (Gigabit). This converter output totals 25W for Type-C PDs and the voltage output from the 5V-20V base on the required of your Type-C PDs. It is designed with OVP, OCP, SCP, then worked safety for the Type-C PDs, such as computers, IPad, Macbook, Google Wifi, etc.
Enclosed in an IP40 fire retardant metal case,  It operates with a wide input voltage of 44-57 VDC. The standard effective distance is 100m from PoE switch or injector to Type-C converter over Cat5/5e/6 cables.
Output: 5V 3.4A, 9V 2.8A, 12V 2.1A, 15V 1.8A, 20V 1.3A, Max power up to 25W
PT-PTC-AT POE to data and USB C Splitter (PD, 25W, 802.3at)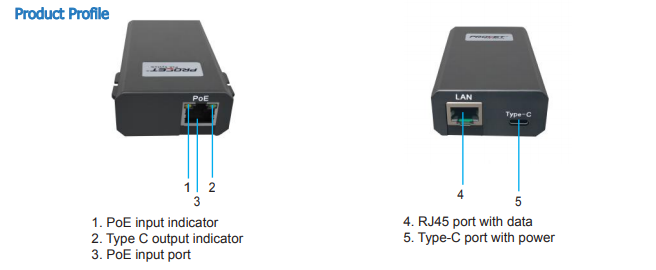 Specifications
Parameter
Description
Key Features

Type-C PoE Splitter(USB C PoE adapter)For Type-C devices

indoor use
output 5V-20V 
Part Number
PT-PTC-AT
Ports condition
Type-C Port*1, PoE Output Port*1
Regulatory Compliance
IEEE802.3at, 802.3af
RoHS Compliance
WEEE Compliance
Pass Through Data Rates
10/100/1000 Mbps
Output
Pin Assignment and Polarity:
4/5(+), 7/8(-) & 3/6(+), 1/2(-)
Output Power Voltage:20-50V
User Port Power: 25W Guaranteed
Input
DC Input Voltage: 44-57Vdc


DC Input Current: 4A

   

Working Environment
Operating Temperature: 0℃ to 40℃
Operating Humidity: 20% to 80%, non-condensation
Storage Temperature: -20℃ to 70℃
Storage Humidity: 10% to 90%, non-condensation
Operating Altitude: up to 2000meters
AC Surge Protection
Line-Earth 1.2/50us (8/20us): 2KV
Line-Line 1.2/50us (8/20us): 1KV
Mechanical Characteristics
Case: Metal
Color: Black


Mounting: DIN-rail


IP Rated: IP40


Connectors: Shielded RJ-45*1,Type-C Port*1




Size: 91 X 51.11 X 24.11mm




Weight: 142g

LED Indicator
PoE input indicator: Green
Type C output indicator: Yellow
Warranty
1 year