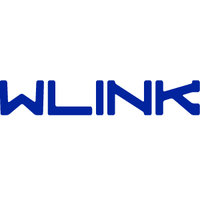 WLINK G530 Industrial Dual Band 4G and 5G Mobile Gigabit Router
WL-G530-NQ
5G represents the 5th generation mobile networks and it would replace 4G LTE mainly due to the prominence that the internet of things technology is going to get in near future.

WLINK G530 is the Industrial 5G router upgraded from the classic G510 LTE router, equipped with ruggedized enclosure, powerful internal components to handle temperature extremes, dust and moisture and terminal block for secure power supply. It features 4x100/1000M ethernet port, RS-232/485 serial port, DI/DO port, as well as Redundant SIM slots. Ideal for harsh environments, WLINK G530 5G router provides the rugged, reliable network connectivity and remote management tools for heavy-duty industrial IoT application including manufacturing, utilities, oil & gas, metals & mining, retail, healthcare, transportation & logistics, smart city, Embb (Enhanced Mobile Broadband) and others automotive use cased which only require low latency and high reliability.
WL-G530-NQ
 - WLINK G530 Industrial Dual Band 4G and 5G Mobile Gigabit Router
The global version G530 nearly covers all the mainstream carriers worldwide, this gives customers the flexibility to choose from a host of carries that serve different location. G530 router upgrades your mobile broadband experience incredible 5G blazing speeds.

The 5G router will be extraordinary - for every industry, every business and every experience. Explore how to monetize your 5G investment and capture the opportunities of this new time.
Device Type

Router

Device Features

Industrial

Wireless System

2.4GHz
4G Mobile
5GHz

Ethernet Ports

4