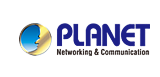 IPOE-175 Industrial IP67 1-Port 60W 802.3bt Injector (-40~75 degrees C)
IPOE-175
Industrial IP67-rated Single-port 802.3bt PoE ++ Injector provides a maximum of up to 60 watts for PoE output port, transmitting both the Gigabit Ethernet data and 802.3bt PoE power over the UTP cable. It is specifically designed for such powered devices (PDs) as PTZ network cameras
IPOE-175
Convenient and Reliable Power System 
To facilitate the 802.3bt PoE++ usage with commonly used 24~56V DC power input for transportation and industrial-level applications, the IPOE-175 adopts 24~56VDC to 54V power boost technology to solve power source issue but does not require special power supplies. Its wide-ranging voltages design is suitable for worldwide operability with high availability applications requiring dual or backup power inputs.
Robust Protections
The IPOE-175 provides ±8KV DC for Ethernet ESD protection and ±6KV surge immunity to improve product stability and protects users' networks, making sure the flow of operation does not fluctuate.
Making Network Easier and More Reliable
The IPOE-175 can deliver 60-watt 54V DC power over Cat.5/5e/6 Ethernet cables which allow data and power to transmit simultaneously through the cable between the Injector (IPOE-175) and PoE PD or PoE++ Splitter (IPOE-173S). The maximum distance between the Injector and Splitter is 100 meters. As the IPOE-175 is also backward compatible with IEEE 802.3at PoE+ PD or PoE Splitter, the system administrator only has to use one single RJ45 Ethernet cable to carry both power and data to another device. It would make the network deployment easier and more reliable.
Physical Port
Two 10/100/1000BASE-T Gigabit RJ45 ports

1-port Data + Power output
1-port Data input

One 2-pin terminal block for power input. (Power Range: 24 ~ 56V DC) 
Power over Ethernet
1-port data + power output

Complies with IEEE 802.3bt Power over Ethernet plus plus PSE
Compatible with IEEE 802.3at PoE+ powered devices 
Provides DC 56V power over RJ45 Ethernet cable to device with Ethernet port
Supports total PoE budget up to 60 watts for PoE output port
Auto detects powered device (PD)
Remote power feeding up to 100m
Industrial Case and Installation
IP67-rated aluminum case 
LED indicators for power LED and PoE-in-use
Wall-mount design
Supports 6KV DC Ethernet ESD protection
-40 to 75 degrees C operating temperature
Plug and Play installation