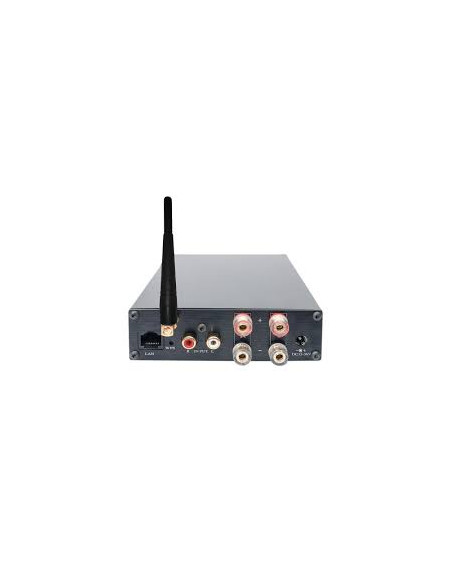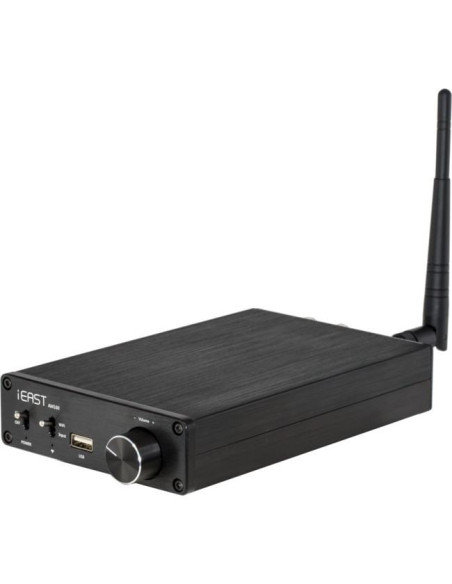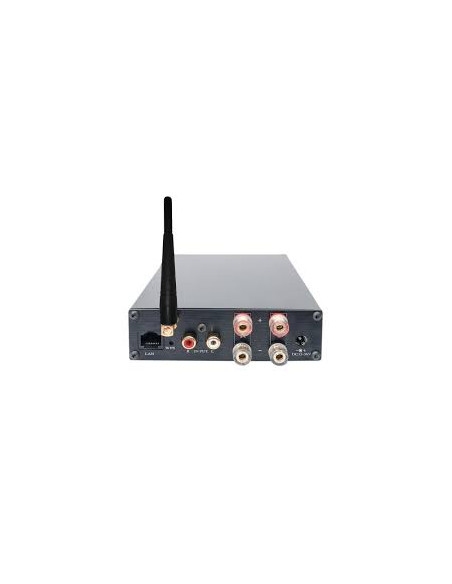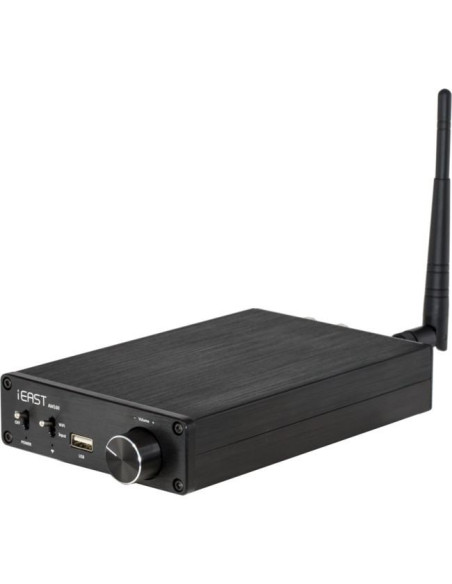 iEast Wireless Multi Room Stereo Amplifier
iEast
iEast AM160 - Wireless Music Streaming Amplifier
iEAST the world's fastest growing company in Multi-Room Audio Streaming, now offers the AM160 Sound Streamer with Amplifier Built-In. This slim designed amplifier can virtually fit anywhere and runs with an external power supply so you can fit it in the tightest cavity, or cabinet. With Hi Definition Streaming and full App Control this system takes on its competitors at half the price. AM160 powerful stereo amplifier can turn any pair of speakers to a wireless HiFi multi-room audio system, play your favourite music from a range of streaming services as well as your smartphone, tablet, flash drivers and NAS. iEAST AM160 AMP Streamer is easy to set up, within 15min you will be playing your favourite t
iEast AM160 - Wireless Music Streaming Amplifier
iEAST the world's fastest growing company in Multi-Room Audio Streaming, now offers the AM160 Sound Streamer with Amplifier Built-In. This slim designed amplifier can virtually fit anywhere and runs with an external power supply so you can fit it in the tightest cavity, or cabinet. With Hi Definition Streaming and full App Control this system takes on its competitors at half the price. AM160 powerful stereo amplifier can turn any pair of speakers to a wireless HiFi multi-room audio system, play your favourite music from a range of streaming services as well as your smartphone, tablet, flash drivers and NAS. iEAST AM160 AMP Streamer is easy to set up, within 15min you will be playing your favourite tunes on any hifi or in-ceiling speakers. Connect up to 32 zones or simply stream 1 zone which ever you choose, iEAST AM160 is flexible. An "iEAST Play" application is available on Android and iOS in order to control your iEAST products, access your music and easily manage the multi-room function.
Multi-Room / Multi-Zone Support
The iEast AM160 and SoundStream Pro can be used to create an easy to control multi-room audio system, by using one unit per zone you have the ability to control each zone independently from the iEast Play app. This allows you to also have different audio in each zone or have the same audio playing out of each zone.
Popular Streaming Services Supported
iEast Sound Stream Pro supports Spotify, Pandora, iHeartRadio, Tidal, TuneIn, TTPOD and QQMusic.
Features
Smartphone-controllable wireless amplifier.
Multiroom: have all your speakers play the same sound or a different sound on different speakers.
Supports AirPlay/DLNA/UPNP protocols for endless possibilities
Playback from smartphones, tablets, computers, NAS, UPNP
USB connector and AUX input to play from external sources locally or remotely, on other products of the iEAST range.
Optimised playback algorithm to ensure reliable and seamless transmission of your music
Wide choice of streaming services (Spotify, Tidal, TTPOD, QQmusic, Douban, Qobuz). Soon: Deezer/GoogleMusic and many others
Internet Radio: Pandora/Tunein/vTuner/iHeartRadio/Ximalaya/QingTingFM
Interface with home-automation boxes via API iEAST
Free "iEAST Play" application for Android or Apple.
Online firmware update for future developments
"Banana plug"- compatible screw connector blocks.
Specifications
32V 4 ohms T.H.D+N 1%.120W (max T.H.D+N 10%.150W)
32V 8ohms T.H.D+N 1% 65W (Max T.H.D+N 10% 75W)
Maximum output power: 36V at 4 ohms: 2x80W T.H.D+N 10%
Signal/noise: >80 dB (Net/USB) / >90 dB (aux in)
File format: MP3/WMA/AAC/AAC+/ALAC/FLAC/APE/Wav
Total harmonic distortion (20 Hz-20 Khz): 120W T.H.D+N1%
AirPlay: Yes
Pure Direct: Yes
  Audio sources
Music services supported: Spotify, TuneIn, vTuner, Tidal, iHeartRadio, Ximalaya, QQ Music, and others to be added
Locally-stored music: files on the telephone
Music on network resources: NAS, computers and other DLNA-compatible products
USB storage: USB key or USB disk connected to the amplifier's USB port
AUX RCA input: playback from analogue audio sources connected to the amplifier's AUX port.
  Network
Wifi 802.11 a/b/g/n
1xRJ45
  General
Power: AC 32V 5A
Weight: 1.24KG
Operating temperature: -5°C to 40°C
Dimensions (Lx Hx D):20 x 11.6 x 3cm
Front colour: BLACK
Case colour: BLACK
  Packaging
1x Amplifier
1x Power cord
1x quick start guide (EN)
1x Wifi antenna
4x banana connectors
1x RCA cable